Edmonton family hikes are a great way to promote health and wellness while partaking in an enjoyable group activity. This is a positive way to get moving together. It doesn't even feel like you are exercising and burning calories.
Not only does hiking improve your physical health, but it also benefits you mentally and psychologically. Hiking has been shown to improve your mood. Some studies suggest that spending time in the great outdoors can lead to a lower risk of depression and anxiety.
We are going to share all the hottest hiking spots in Edmonton that are perfect locations for your next family outing. With this guide, you can easily plan a pleasant hike at a difficulty level that suits everyone.
Whitemund Creek Trail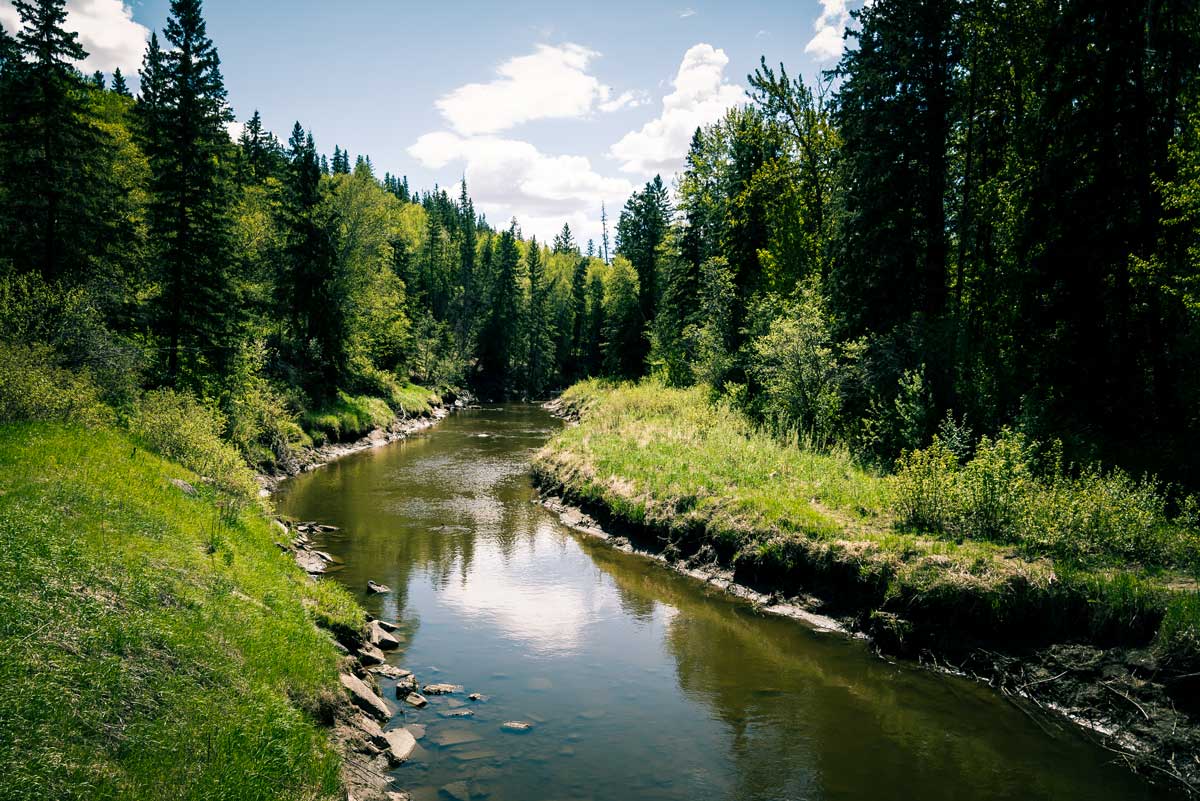 Whitemud Creek is one of our favourite Edmonton family hikes. This one is about 5 km long and has a few options for starting points. This area has quite a bit of traffic, so you are bound to see other hikers enjoying this trail. There is a relaxing creek located within this trail, with numerous bridges that cross over the water. This location is open year-round and offers a variety of options when it comes to activities. Dogs are permitted, but they must be on a leash.
We like to start at Whitemud Park, just off of Fox Drive. From here, you'll head south and quickly lose the sounds of traffic in the forest. After 2.3 km on the trail, you'll pass by the Snow Valley ski area and under the Rainbow Valley bridge. You can keep going into Whitemud Creek Ravine South, which will take you almost all the way to 23 Ave.
Clifford E. Lee Nature Sanctuary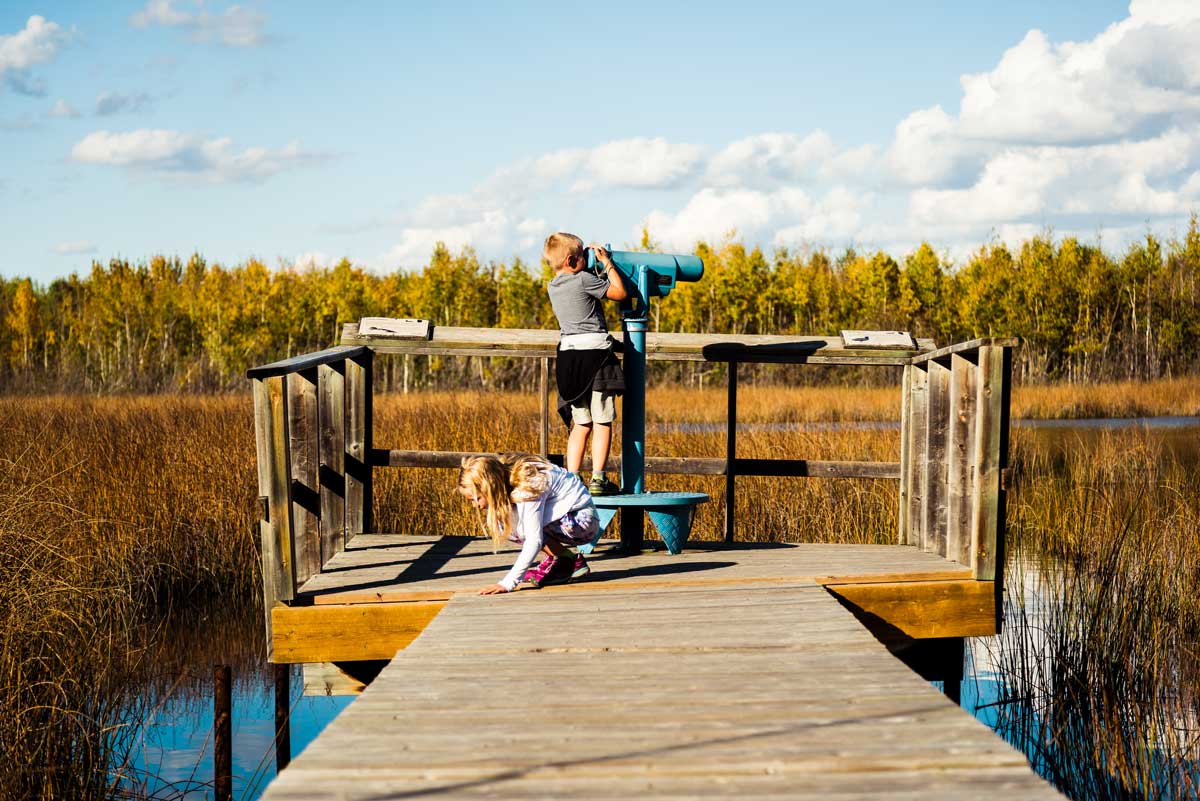 This hiking area is located about 15 minutes from Muscle Matters. The Clifford E. Lee Nature Sanctuary protects approximately 348 acres of marshland, pine forest, open meadow, and aspen parkland. This area attracts a multitude of different animals in addition to over 100 species of birds. This nature sanctuary is a wonderful place to view wildlife, making it a fantastic location for families to enjoy.
This area has numerous trails to explore; the main trail is a 2.1km loop with raised boardwalks crossing the marshy wetlands. There are several viewing platforms above the water where you can watch for the waterfowl that make their home here.
Fort Edmonton Park Loop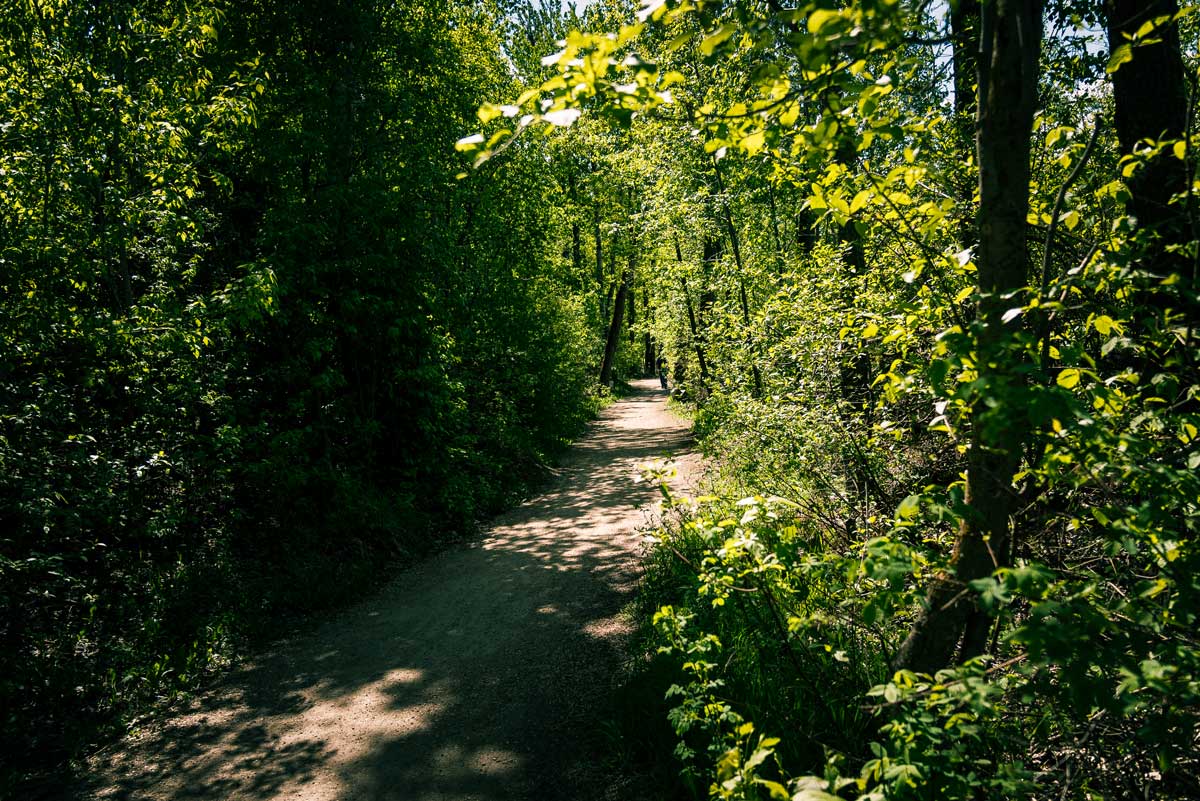 Fort Edmonton Park Loop is a 3.5 km loop that is considered to be safe and enjoyable for all skill levels. This trail is also used for walking, enjoying nature, bird watching, and of course, hiking. Dogs are permitted on this trail, and it is always a good practice to keep them on their leash for their safety.
The trail loops around the outside of Fort Edmonton Park, following the North Saskatchewan River on the north and meandering through a hilly forest on the south. The north side of the trail is unpaved and quieter. The south section of the trail is busier and paved.
The next time you would like to plan some fun for your household over the weekend that involves being more active, consider packing up all of your hiking gear and trying out one of these enjoyable, family-friendly trails. Hiking is a fantastic way to ease stress, unplug and get away from screens, enjoy the fresh air and nature surrounding you, and have more conversations with your family members.