Edmonton's Best Massage Therapy Clinic
The Best Training
All of our therapists are registered and have a minimum of 2200 hours of training from accredited schools. Which means they are qualified with every insurance company that provides coverage for massage therapy.
More Availability
We have a great team that works together. Having more awesome therapists means that we have more appointments available. So you can get in to see a fantastic massage therapist on shorter notice.
Direct Billing Options
We have more options to direct bill your treatment. Whether you're with a private insurer or you've been in a motor vehicle accident (MVA), we have direct billing options for you.
Feel and Move Your Best
Since 2006 our outstanding registered massage therapists have been helping our clients feel and move their best.
Muscle Matters was founded on the principle that excellence comes through specialization. We don't think it's possible to be good at anything if we try to do everything. Our sole practice is massage therapy. Massage therapy is our passion.
Muscle Matters is an innovative Edmonton massage therapy clinic. We pay attention to the client experience, always looking to provide high quality in all of our massage services. We pride ourselves on providing an industry-leading staff of professional registered massage therapists.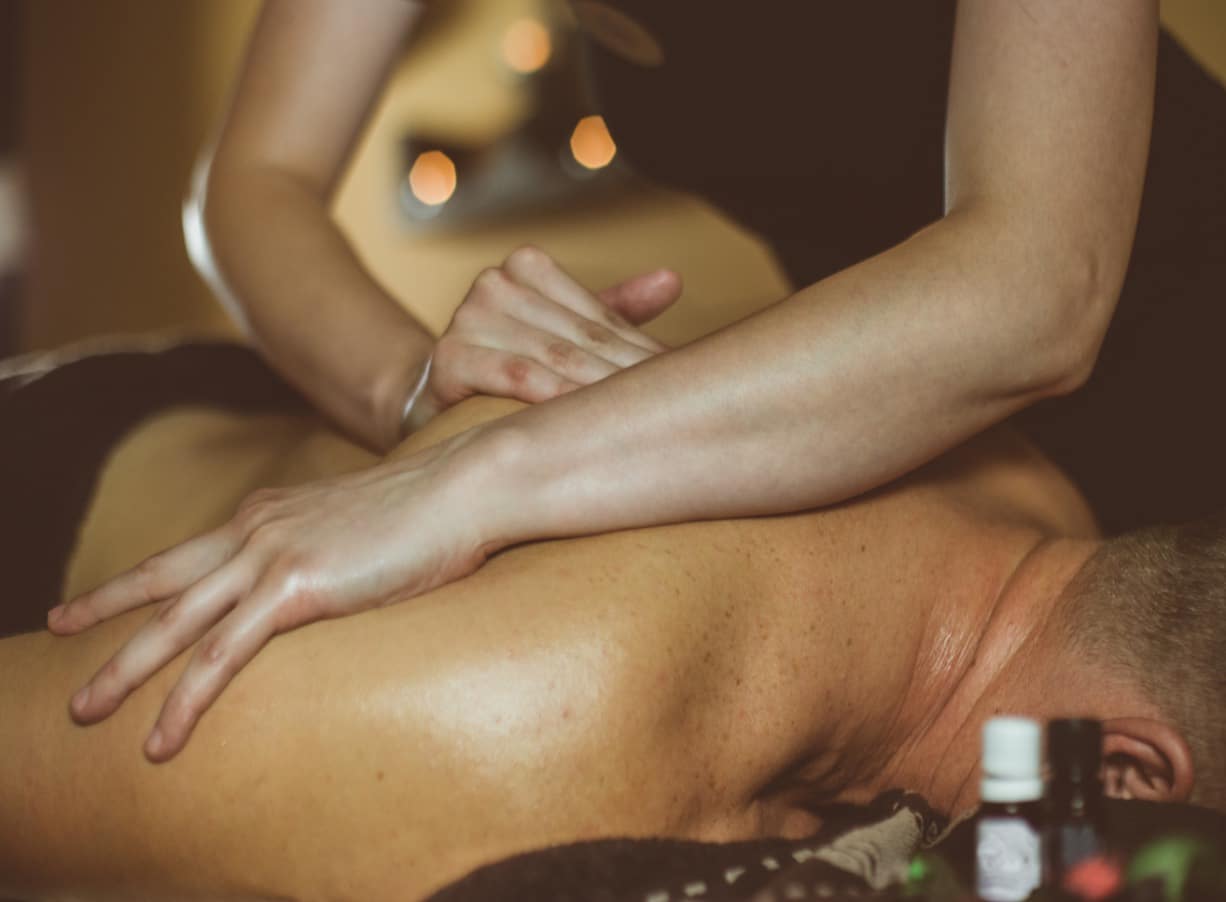 Massage Therapy Treatments
Ive been to many massage therapy clinics in the past 5 years and none are as fantastic as muscle matters. Every therapist is better than the last. I look forward to my appointments and I'm grateful upon leaving!
Shannon Sabbah
2020-01-13
Been going here for years. I've had several different therapists, here. All have been skilled and professional. It's quite apparent that it is a well-run establishment with an excellent screening process for their employees. It's about a half hour drive for me to get to the clinic, but it's well worth it.
Allie T
2020-04-15
Location: West of the city on Lessard Road, in Edmonton Alberta Quality: high standards of customer service and exceptionally qualified RMTs. Your medical history is looked at by your therapist, which is nice. I feel reassured knowing the therapist that you are seeing knows your medical questionnaire and any health issues or concerns, saves time having to explain any surgical hardware each time you change therapists A wonderful and professional massage experience. Payment: instant billing with Blue Cross expedites the service and makes it super convenient Massage therapists are very professional and definitely know the body, when it comes to easing muscle pain or simply to help relax, this is the place to go. I would definitely recommend to a friend.
Agnieszka CB
2020-01-15
I have seem many massage therapists and been to a vast variety of clinics over the years, Muscle matters is indeed one of the foremost in my mind. There are exceptional therapists, great admin front end face of the business, and the bright clean environment lends itself to healing and mental health. This is an excellent place to be treated for whatever you are hoping to heal.
Jeffery Potter
2020-01-07
Great place for a massage, friendly staff and they have direct billing which is a bonus.
victor bhachu
2020-04-17
Been a patient since they opened. Always professional and great service. Range of treatment based on personal preference.
Michael Lam
2019-12-06
The Benefits of Massage Therapy
Sure, a massage can help you relax, but it can do so much more. Regular massage therapy can be an effective form of alternative medicine with a host of health benefits.
Treats Postural Stress
Long work hours at the office often result in people having to deal with postural stress. Luckily, it has been found that regular massage therapy can counteract the imbalances caused by sitting for long durations.
Eases Muscle Pain
If you have sore muscles, a visit to our massage therapy clinic can do wonders for you. Relaxing soft tissue reduces painful muscle contractions and spasms, as well as reduces nerve compression. Massage therapy also increases and improves your circulation, which helps to deliver fresh oxygen to your muscles, leaving them nourished and more functional.
Helps with Anxiety and Depression
The human touch can be very therapeutic and relaxing for tensed nerves. People report feeling more energized and less depressed as a result of regular massage therapy.
Improves Sleep
Massage therapy helps promote better sleep in those suffering from sleep apnea. New parents will be relieved to know that even infants sleep more and cry less after a gentle massage.
Boosts Your Immunity
Regular massage therapy can help increase a person's white blood cell count, which consequently helps in defending the body from various diseases. This improvement in immune function is of interest for people coping with immune system impairment.
Massage Therapy After an Accident
Have you been injured in a motor-vehicle accident?
Muscle Matters is the best at getting you back to great.
Muscle Matters Therapists
Muscle Matters was founded by a massage therapist. So we've always known that our therapists need to meet very high standards. "Good enough" isn't. Our therapists are selected very carefully to make sure that they're capable of providing the best possible massage therapy treatments to you. There's a lot that goes in to finding the best massage therapists.